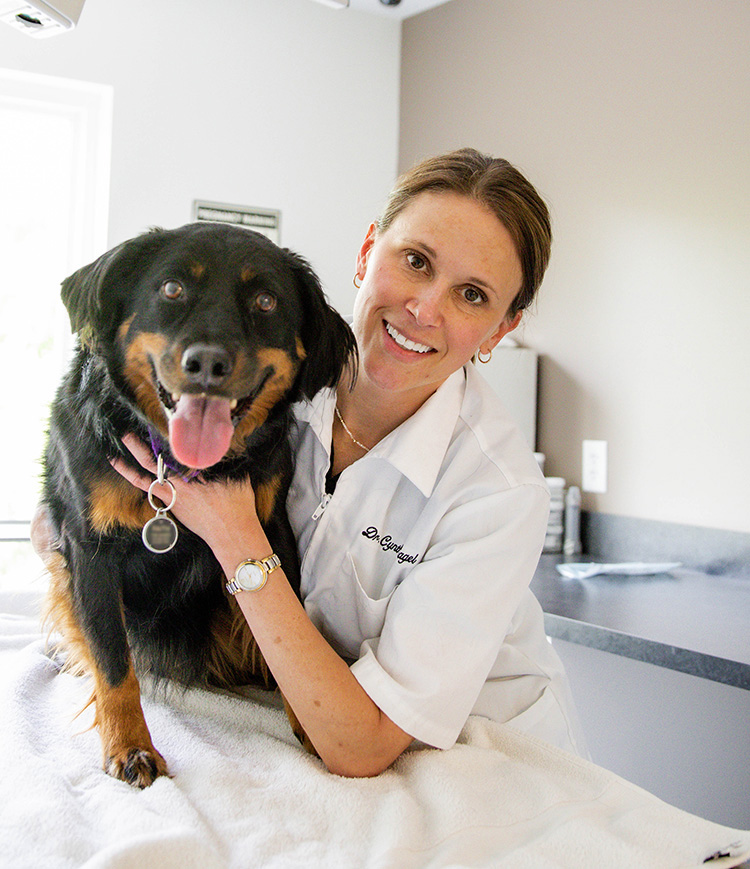 Dr. Cynthia Sagel
DVM, Owner
Dr. Cynthia Sagel is a 2004 graduate of The Ohio State University College of Veterinary Medicine. Dr. Sagel grew up in Cincinnati and did her undergraduate work at Miami University. She and her husband have three teenage children: twin daughters and a younger son. In her free time, Dr. Sagel enjoys going to her kids' sporting and school events, as well as boating, running, water sports, and reading. The Sagel family shares their home with two dogs: a shy, rescue Australian Shepard mix and a goofy Standard Poodle. Dr. Sagel really enjoys the close, personal relationships she is able to build with her clients and their pets in the small setting of Camargo Animal Hospital.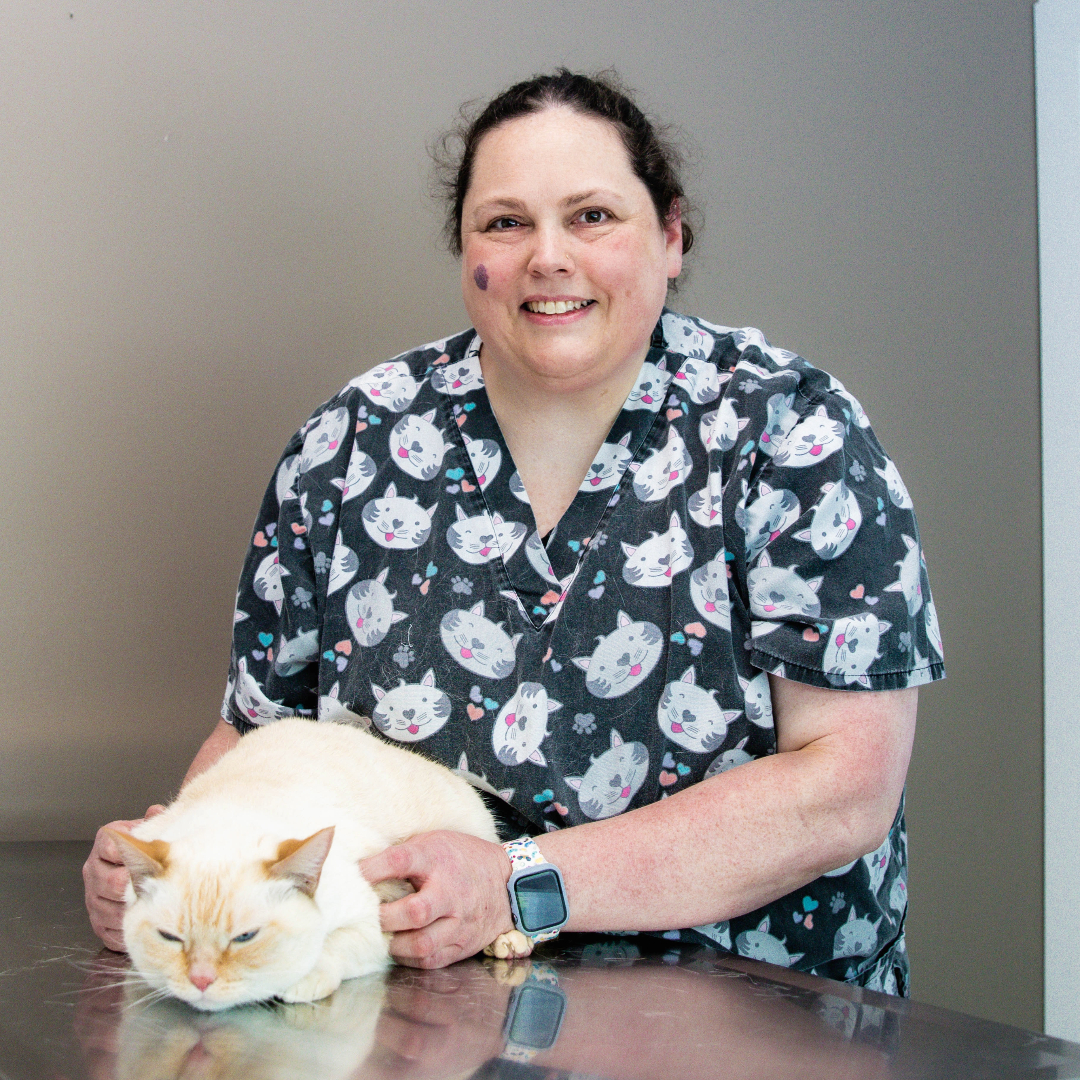 Shelli
RVT, Veterinary Technician/Office Manager
Shelli holds a degree from the University of Cincinnati in Veterinary Technology. She helped launch the opening of Camargo Animal Hospital in 2003 and has strived to make its patients and their owners feel like family. She has a passion for caring for geriatric pets in their later years, as well as assisting with general surgery. Shelli also works tirelessly behind the scenes to make sure the office is organized and running smoothly. Shelli and her husband have a rambunctious young son, and they share their home with three cats. She also has a pet turtle, who is now 30 years old! She enjoys reading, cooking, and crafting. 
Kimberly
Veterinary Assistant
Kimberly grew up in Huber Heights, Ohio. While attending the University of Cincinnati, she met her husband and decided to stay. Her love of animals started early in life; she was always bringing home strays and injured birds. Her bonds with her pets made her realize she wanted to help other people care for their own. Kimberly and her husband have two young, active boys, a cat, two dogs, and Jake- her 30 year old Cockatiel! She enjoys reading, traveling, collecting antiques, mosaic art, and she especially LOVES horror movies (even though she can be a bit afraid of the dark!)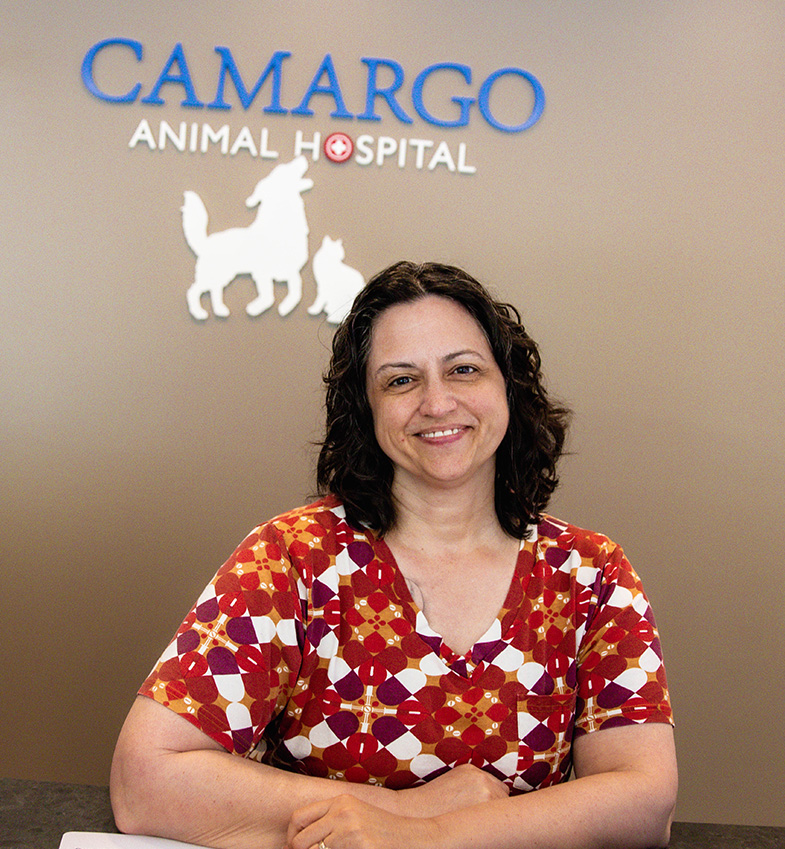 Kathy
Client Service Representative
Kathy is originally from Morrow, Ohio, and has lived all over the country. While spending time in California, Kathy spent several years working for chef Gordon Ramsey on the TV show Hell's Kitchen! She holds two degrees- one in theater and the other in veterinary technology. She and her husband share their home with a beautiful daughter, adopted from China, two large dogs, and a cat. Kathy enjoys hockey, reading, singing, trying new restaurants- and she is a total gamer! She loves meeting and interacting with all of our clients- human and furry.